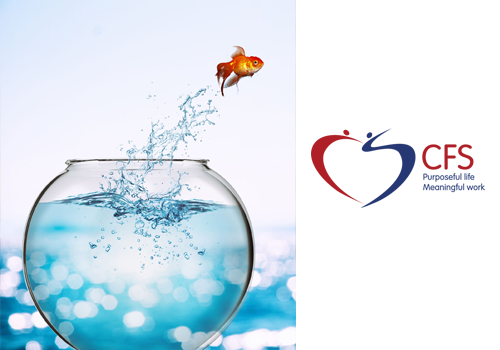 Rethink 50: Preparing for Change
Rethink your retirement
About this course
As we approach our golden years, entering the 50s and 60s of our age, there will be several concerns we may have. How we identify ourselves in our professional careers and personal life can make a difference in how we adapt and transit into our senior age and retirement. This course aims to explore how we can stay mentally, physically, socially and emotionally healthy and active in order for us to make a smooth transition into our senior age. Knowing what to expect as we enter our 50's, 60's, and 70's can help us proactively monitor and maintain the best possible quality of life.
This course comprises of 5 topics, of which 3 topics will be learnt asynchronously online, and the remaining 2 topics will be conducted via synchronously online or in-person sessions with the course provider. Individuals will be able to develop their Work Life Transition Plan with real-time guidance from qualified trainers.
Singaporeans and Permanent Residents aged 50 and above may apply for a coupon code to be eligible for National Silver Academy (NSA) subsidised fees (administered by the Council for Third Age, C3A). To obtain the coupon code, please email the course provider at admin@cfs.org.sg to verify your eligibility. Upon successful verification, you will be issued a coupon code.
To enrol for this course at a subsidised fee, please ensure that your coupon code is successfully applied and the total payment amount reflected is after discount when you are making payment. Once payment has been made, we seek your understanding that no refunds will be allowed.
By applying for the coupon code, I confirm that I'm a Singaporean/Permanent Resident aged 50 and above and I give Centre For Seniors/C3A consent to contact me to collect and use my personal data (e.g. name, NRIC, date of birth, contact details) for the purposes of subsidy verification and application, and in accordance with the Centre For Seniors/C3A's Personal Data Policy. Centre For Seniors/C3A's Personal Data Policy is contained in the Personal Data Policy Statement which can be found on the Centre For Seniors/C3A Website. By applying for the coupon code, I am deemed to have read and understood Centre For Seniors/C3A's Personal Data Policy Statement.
For learners who are not eligible for NSA subsidies, please proceed with the course enrolment.
Course Access Period
Please note that this is an online asynchronous course to be completed at your own pace within one month from the enrolment date. Do also note that the course tile may take up to 48 hours to show up on your dashboard after purchase, and your access will start after it has been made accessible.
What you will learn
On completion of this course, you will be able to:
Differentiate between work and self-image
Use the Loss Response Model to cope with change
Develop Self-Awareness using DISC and the 5 love languages
Explore Transition Options and Opportunities
Develop a Work Life Transition Plan
Course Staff
Steven Ong
Adjunct Trainer, Centre For Seniors

Biography


Steven is an Adjunct Trainer with Centre For Seniors. Steven has over 15 years of professional experience advising individual clients in personal wealth management. He authored two local Study Guides ("Risk Management" and "Investment Planning") for the international Certified Financial Planner® certification course while he was a practising financial adviser.

Since 2006, he has been regularly invited by many organisations to share his expertise in seminars, forums and workshops. His public appearances include sharing his investment experience on Channel News Asia MoneyMind in 2014, discussing insurance for children with special needs in The Sunday Times in 2015, sharing his investment outlook in 2016, and doing an interview with 938NOW. He was featured sharing his views about the financial literacy level of Singaporeans in several local and regional publications, including The Straits Times, The Business Times and Asia Insurance Review.