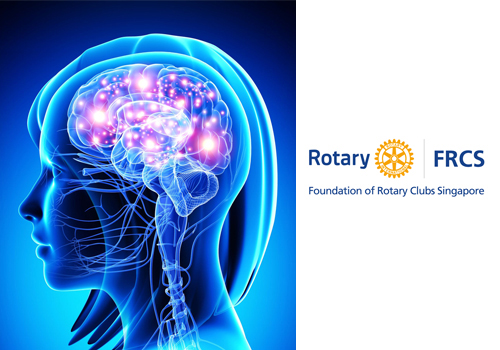 Train Your Brain to Concentrate and Focus
Master the techniques to bring back attention and improve focus.
About this course
This course provides you with the neuro-scientific reasons on the causes of the loss of attention and focus. At the end of the course, you will explain the techniques that can help your brains to concentrate and focus to achieve active and meaningful life.
Singaporeans and Permanent Residents aged 50 and above may apply for a coupon code to be eligible for National Silver Academy (NSA) subsidised fees (administered by the Council for Third Age, C3A). Please email the course provider at marilyn.tan@frcs.sg to verify your eligibility. Upon successful verification, you will be issued a coupon code.
To enrol for this course at a subsidised fee, please ensure that your coupon code is successfully applied and the total payment amount reflected is after discount when you are making payment. Once payment has been made, we seek your understanding that no refunds will be allowed.
By applying for the coupon code, I confirm that I'm a Singaporean/Permanent Resident aged 50 and above and I give FRCS/C3A consent to contact me to collect and use my personal data (e.g. name, NRIC, date of birth, contact details) for the purposes of subsidy verification and application, and in accordance with the FRCS/C3A's Personal Data Policy. FRCS/C3A's Personal Data Policy is contained in the Personal Data Policy Statement which can be found on the FRCS/C3A Website. By applying for the coupon code, I am deemed to have read and understood FRCS/C3A's Personal Data Policy Statement.
For learners who are not eligible for NSA subsidies, please proceed with the course enrolment.
Course Access Period
This online micro-learning course is delivered via the Gnowbe platform. Please note that this is an asynchronous course to be completed at your own pace within two months from the enrolment date. Do also note that the course tile may take up to 48 hours to show up on your dashboard after purchase, and your access will start after it has been made accessible.
What you will learn
On completion of this course, you will be able to:
Explain the nature of distraction and attention.
Identify the reasons for losing attention.
Explain how brain concentrate and focus.
Explain the techniques to improve our ability to focus and concentrate.
Use John Ridley Stroop Test to increase brain power.
Perform finger gymnastics to increase brain power, improve memory, sharpen attention & focus, and boost general brain health.
You must complete an online quiz with a passing score of 50% in order to be awarded a certificate. You will be given multiple attempts to achieve the passing score.
Course Staff
Mr Ching Kwock Wing
Course Writer and Facilitator

Biography


Qualifications
MSc; BE (Hons)
Diploma in Adult & Continuing Education (DACE)
Advanced Certificate in Training & Facilitation (ACTA)

Experience
Tertiary & Corporate Training
Multi-lingual (English, Chinese, Japanese) Global Business Executive

Author
"Corporate Governance in East Asia – The Road Ahead – Analysis and Case Studies in China, Hong Kong, Taiwan, Korea and Japan".

Social & Community Service
Rotary & Toastmasters
Find Us
Singapore University of Social Sciences
463 Clementi Road
Singapore 599494
Email: unilearn@suss.edu.sg
© 2021 Singapore University of Social Sciences. All rights reserved.
Registered: 4 June 2016 - 3 June 2022